Aesthetics
Protection
Functionality
There really aren't as many choices out there in terms of covers or cases for those of us who own the slightly less popular tablet devices or e-readers when compared to the iPad. But it's nice to know that the number of option available to us is growing as sales of the 7-inch e-readers like the Nook Color and Nook Tablet increase. I have already reviewed M-Edge's Trip Jacket for Nook Color and Nook Tablet. Below is an alternative style called the Incline Jacket.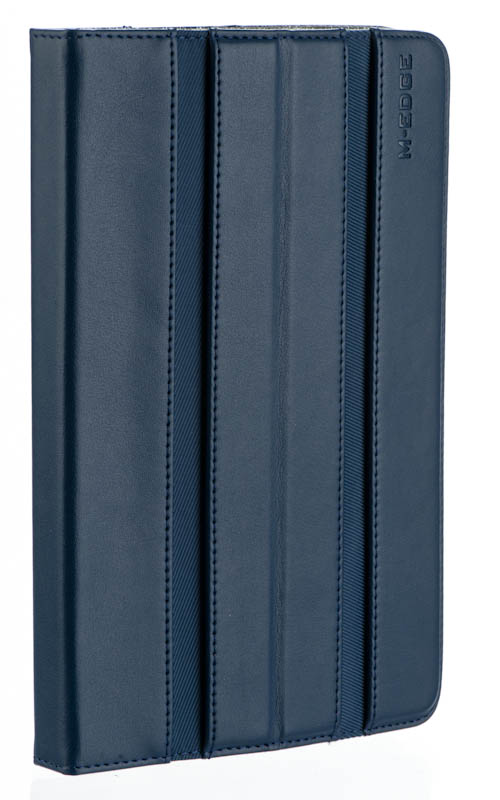 This particular jacket/cover/case (whatever you want to call it) was designed to target the consumer who uses their e-reader device less as an e-reader and more as a movie/Netflix watching device or as a tablet to quickly write an email of to colleague. I say this because of its foldable design, allowing a user to set up their Nook Tablet (or Nook Color) in four different landscape stand positions. The jacket itself is pretty streamlined, coming in at 5.6 oz and standing about 5.3in x 8.3in x .75 in. Like all their jackets the Incline Jacket boast a soft microsuede interior to keep your device clean and protected. The exterior side of the jacket is microfiber leather with a matching nylon trim. All in all, this case for your Nook feels pretty good and looks just the same.
While I do like this case as a stand for when I watch movies, I was pretty underwhelmed by it for more general usage. First off, it's rather awkward to handle if you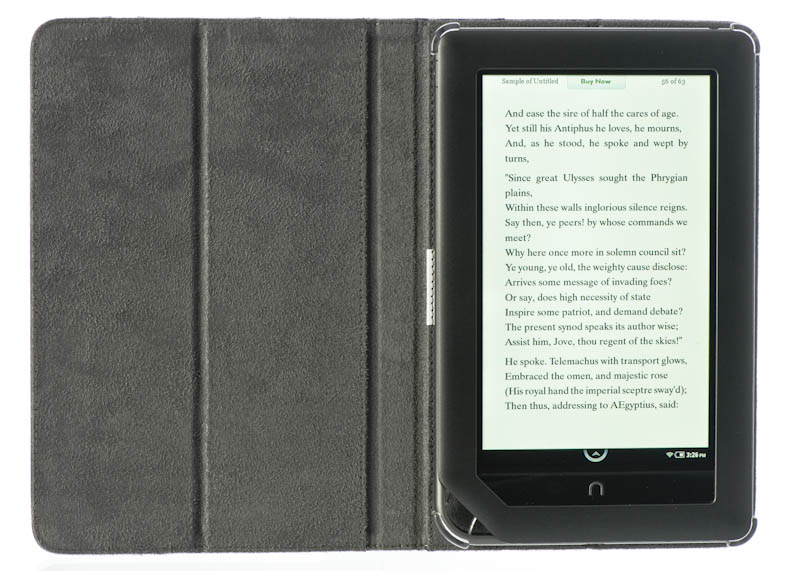 want to do something other than rest it on a table to watch a film. If you're like me and like to read on your morning commute, this will not be the case for you. Additionally, the lack of any magnetization or fastening on the jacket makes it a bit precarious when traveling: drop it wrong and your Nook could meet face (display) to face with the ground. *I was also not a huge fan of the mounting system which is simply four clips which fasten themselves on to the corners of your device. There's was just something I didn't like about that that I can't explain. I tested it out thoroughly and not once did my Nook fall out of its mount. But I still couldn't get over the feeling that the four clips weren't enough.*
*This is completely my personal preference and does not reflect a problem with the design of the product.
The incline case does exactly what it says it does and provides a number of great resting positions for you to watch a movie or type out an email. The leather binding makes it feel just as good as it looks. But as an over all case for the Nook Tablet, I found that it was a bit off the mark. Using your device as an e-reader is a bit awkward and the lack of any binding in place to fasten the two sides of the cover make me weary of taking it to work with me every morning. In the end it's going to come down to what you like to do with your Nook Tablet: if watching movies in your home is pretty much all you do, then this is a great case for you, conversely if you like to use the device for multiple functions in a multitude of different locations (and on the go) I'd suggest you check out M-Edge's Trip Jacket.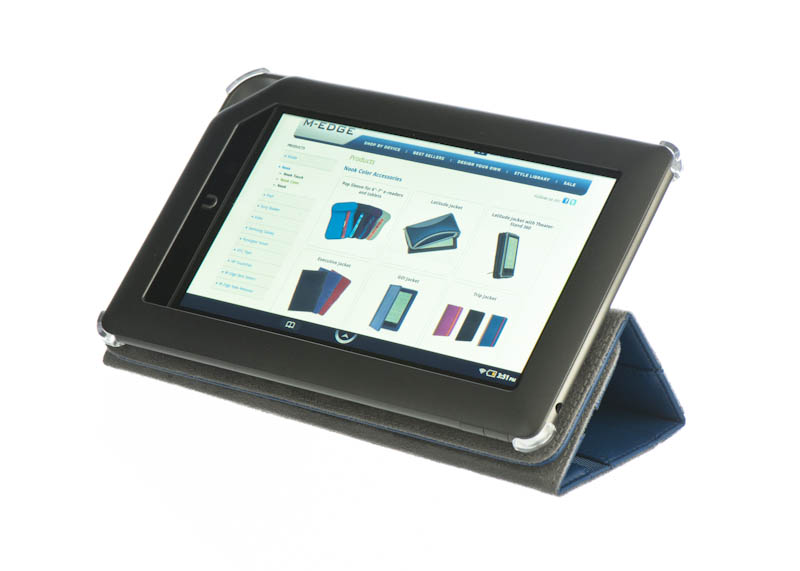 Final Verdict:
PROS: Allow the Nook Tablet to stand in 1 of 4 different landscape angles, making it ideal for watching movies or writing emails. The jacket's microseude interior and exterior leather give it a nice look and feel.
CONS: Using the Incline Jacket when it is not being laid on a tablet (i.e. holding it in your hands like a book) is quite awkward. The lack of any mechanism to fasten the jacket hints at the possibility of less protection for the device.
 MSRP:  $44.99