Everybody's been talking about it, millions have been playing it and it seems that one football team lacks focus because of it. Yes, I'm talking about Call of Duty: Modern Warfare 3 (COD: MW3) and Louisville coach Charlie Strong is blaming the blockbuster video game for losing their game against Pitt last week.
The Cardinals lost 21-14. Tough to swallow for a team whose offense had scored 38 points against West Virginia the week before but only managed to gain a total of 73 yards in the first half against Pitt.
Strong had warned the team that a lack of focus and preparation for the upcoming game would lead to defeat and it seems that he was right. Making it clear at a press conference on Monday that COD: MW3 was the culprit for his team's lack of concentration, Strong had this to say: "Our guys talk about it. It's the buzz when you hear it all the time. Call of Duty, the new video game out, so it was a call to duty and they got called to duty Saturday. It's young people. We're dealing with young guys who see something new, they want to try it and it just engulfs them. I heard them talking about it all week."
Strong stated that he knew their focus wasn't on football due to their Twitter accounts, "What guys don't realize is on Twitter, you know what's going on with these guys because they don't realize you can read everything they're saying and they're all talking about the video game. I told them, I can find out anything I want to about you guys, all I have to do is go to my Twitter page."
So effective has been the marketing for COD: MW3 it seems that it not only affected the players' athletic performance but also their academics. As Strong revealed, "We had guys miss class because they stayed up all night playing that video game. It's such a big deal."
This story tells two tales: one of the power of social media and the other, a testament to the health of the video gaming industry.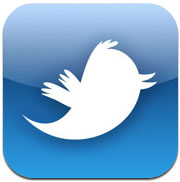 SOCIAL MEDIA
As more and more people start using social media sites like Twitter, they give access to mountains of information about their everyday lives. Such self-expression can be seen as a great way to manage all your communications but users should be wary of how much they actually post online without a filter. In this case, the information was merely used by Strong as evidence to support his case, but many more intrusive applications linger in the backdrop.
VIDEO GAMING
The video gaming industry, thanks to breakthroughs in gaming graphics and artificial intelligence, have turned a small industry into a multi-billion dollar business. Games like COD: MW3 become massive hits, reaching millions of people, literally overnight. Pnosker reporters covered COD: MW3's release and it's effects in the entertainment industry as well as conduct a review of the game.
With so many games out there, it is easy to get lost in the fantasies they present, but at what cost? For Louisville, it was another loss to add to their 2011 season.
When asked if he ever played Call of Duty, Strong laughed and let all Call of Duty players know they won't find him online as he's "not a video guy."